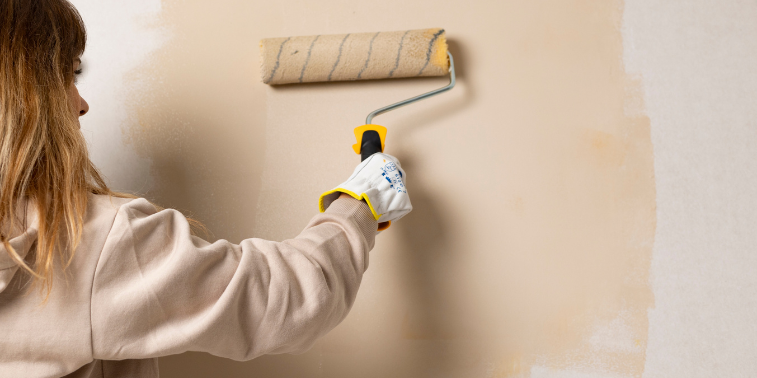 If you are wondering what cow dung paint is, let us tell you that cow dung paint is a natural paint made with scientific techniques with cow dung as a raw material. As a Cow Dung Paint Plant Manufacturer, it is easy to know cow dung painting's process, benefits, and attributes. But as an ordinary man who just wants a good color option for their home, it is difficult to have such knowledge. But do not worry! You are at the right place. Here, we will discuss how using natural paint over artificial paint benefit you in every possible way so let us explore. Here you go.
5 Advantages of Using Prakatik Paint
Non-Toxicant-
If you buy artificial paints they came full of toxicants that can cause you several diseases including breathing issues, skin, and eye allergies, and sinus. But if you go for natural paints or cow dung paints you will get a hundred percent guarantee of zero toxicants. The process of making cow dung paint is chemical-free. It is a scientific process that follows steps, not anything questionable. So, if you are searching for something that is not only good for your health but also good for the environment. Non-toxic paints do not cause pollution to the environment this is why they should be the first choice for a healthy environment.
Cost-effective-
The very first thing that every person considers before buying anything is the cost. If the paint is not fitting your budget then what is the point? If you think just because natural paints are not a very popular choice, so they must be costly. Then let us correct you right here. In comparison with artificial paints, natural paint will cost you the same or even cheaper than them. The best thing about natural paint they are given additional benefits at the almost same and even lesser price than artificial paints. So, it is time to say goodbye to this rumor that natural paints are costly. They are not also cost-effective but also easily available on several online and offline platforms.
Anti-Allergic-
Artificial paints are very harmful to the skin and people with sensitive skin get allergies, and infections because of toxicants present in the paint. This is why you should switch to a Prakatik Paint Plant Manufacturer from your regular artificial paint manufacturer. Natural paints have zero toxicants and harmful chemicals this is why they are harmless to your skin. When it comes to skin everyone keeps extra precautions so why such paint that can literally damage your skin? Also, you can avoid skin irritation by using natural paints.
Odor-free-
If you are thinking just like cow dung, cow dung paints also stinks, then you are wrong. Natural paints are 100% odor free. People who are allergic to paint odor must use natural paints instead of artificial paint because they are odor-free. Because of the smell, some people have breathing issues especially asthma patients but not anymore. This is because natural paints are odor-free and toxicant-free. So, for a better pain experience and zero inconvenience, you must try natural paints. So, you do not have to shift from your home while it is getting painted.
Efficient-
One more advantage of applying natural paint is its efficiency. In comparison with artificial paints, it spread 10% more and gets dried faster. So, if you need one bucket of artificial paint for one room then you just need 3/4 of that bucket of natural paint. So, in this way, you save paint and money. This is why using natural paints is better than artificial paint in every aspect. Above all benefits, if you are using natural paint then it cools down your room temperature naturally so that you feel less humidity and heat.
Benefits of a Manufacturer
Till now, we have seen the benefits to a consumer of applying natural/cow dung paint in their homes. But as a manufacturer of natural paint also have several benefits. Some of them are the following-
* You just need Tri disc refiner to manufacture cow dung paint. It is a very efficient and reliable machine that easily produces natural paint without any harmful chemicals.
* Also, it is more cost-effective to sell or manufacture cow dung paint than artificial paints. You can take franchises of famous paint brands that will not give you as much profit that manufacturing natural paint can give.
* The best advantage is that there are no chemicals used and the raw material is easily available in unlimited amounts. Also, the raw material (cow dung) is not costly so you can maintain the quality and consistency of the paint easily.
Final Thoughts
At the end of this blog, we can say that using cow dung paint over artificial ones is a way more beneficial and healthier choice to make. Also, it is very easy to find good quality Paint Plant Machinery with advanced features. UEC India is a great platform where you can easily find paint manufacturing machines at affordable prices. So, visit today for more information.